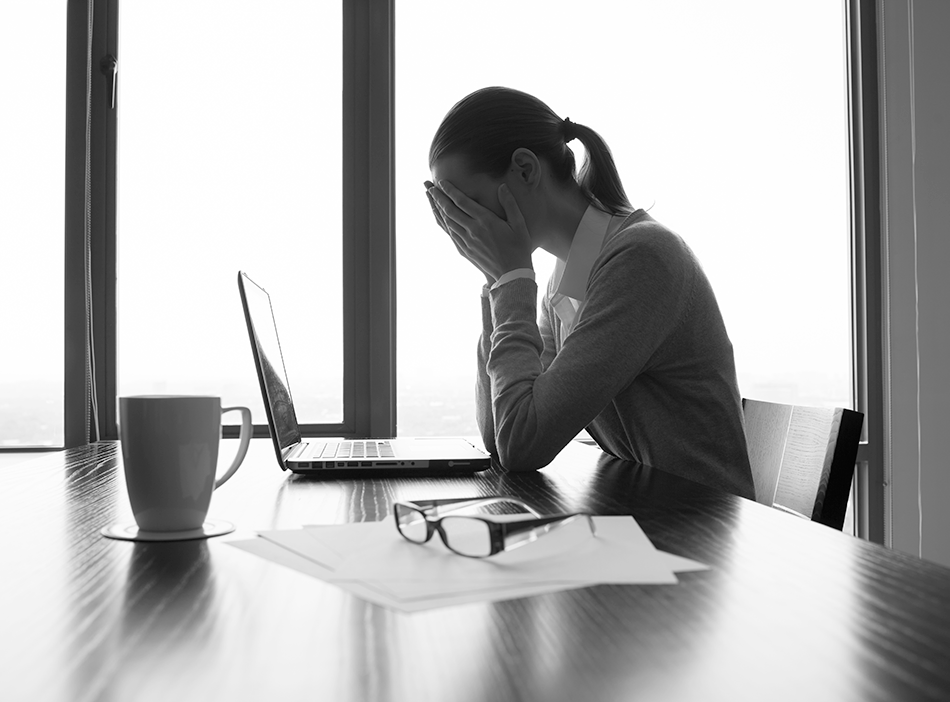 Some jobs are inherently dangerous to a worker's physical safety. Think working on an aircraft carrier flight deck or in the logging industry. But a seemingly safe job could also be dangerous, especially when the harm comes in the form of psychological trauma.
I wrote an earlier article about an employer's duty to keep employees safe from harm, especially from the coronavirus. However, the question remains as to whether employers must protect employees from emotional injuries that occur on the job. A recently filed case examines this question.
Doe v. YouTube
In September 2020, a former content moderator for YouTube filed a class action lawsuit, claiming YouTube did not do enough to protect her from the psychological harms that came with moderating disturbing online video content.
The plaintiff filed her lawsuit anonymously and alleged that during her roughly 18 months reviewing user-submitted video footage, she had to witness horrific videos which have led to trouble sleeping, nightmares, being scared in crowded areas, anxiety around people and a fear of having children.
The material the plaintiff needed to censor included child sex abuse, torture, suicides and beheadings. There were supposed to be safeguards and support resources available, but the plaintiff claims they were not followed or accessible.
For instance, content moderators were supposed to watch no more than four hours of disturbing content each day. But due to the amount of moderating needed, this guideline was often exceeded. Additionally, the plaintiff had to review at least 100 pieces of content each day with an error rate of no more than 5%. This added extra pressure to watch even more graphic content.
Then there's the lack of emotional support from YouTube. While a "wellness coach" was supposed to be available to moderators, the coaches did not work at night, when the plaintiff and many other moderators did much of their work.
And if a moderator was able to see a wellness coach, they were not given any significant help beyond a recommendation to see a mental health professional. At one point, the plaintiff claims a wellness coach suggested that she take illegal drugs to help cope with the emotional toll of the job.
The Doe case parallels one against Facebook that settled in May 2020 for $52 million. The facts in that case were very similar except the plaintiff was a content moderator for Facebook instead of YouTube.
In both these cases, the plaintiffs were not employees of YouTube or Facebook. Instead, they were employees of a firm that YouTube or Facebook hired to review online content.
Employee Protections from Workplace Psychological Harm
When it comes to legal requirements for employers to protect employees at work, most laws and regulations will apply to protect the employee from physical harm, as opposed to emotional harm.
For example, the Occupational Safety and Health Act of 1970 (OSH Act) is the most prominent workplace safety law and applies to most workers in the private sector. However, its standards and requirements focus primarily on protecting workers from physical injuries and specific job site hazards.
And the OSH Act's "General Duties Clause" doesn't help emotionally injured workers either. That's because it only applies to dangers that are likely to cause physical harm or death. And while psychological trauma could sometimes lead to death, it'll be difficult to make that argument in court.
The greatest protections will exist under state law. Three possible sources of state law could protect, or at least help compensate, some employees who endure emotional harm at work.
First, there are state workplace safety laws. But many states won't have laws that address mental health issues. For example, Virginia's workplace protection law largely mirrors the OSH Act and therefore focuses on physical harm.
One exception is California, which has a law that provides for some protections from psychological harm. For example, the law requires employers to provide a "place of employment that is safe and healthful for the employees" as well as take reasonable steps to provide safeguards to meet this goal.
Second, there are tort principles, such as those used when bringing a personal injury lawsuit. These will focus primarily on negligence-based legal theories.
In rare instances, a plaintiff-employee could bring suit under an intentional tort theory. One such situation might be suing for intentional infliction of emotional distress when there is a severe case of workplace bullying.
Third, there's workers' compensation. Like suing for negligence, this doesn't really protect employees, but it provides some sort of financial and medical relief if an employee sustains mental injuries. Nonetheless, there are limitations to relying on workers' compensation.
Some states' workers' compensation laws may not recognize psychological trauma, such as depression or PTSD, as a recoverable injury. And the ones that do might have special limitations on when and where this type of recovery is possible. Then there's the fact that even if an employee can get workers' compensation benefits for their emotional injuries, it could bar them from suing the employer.
Protecting Employees Is Good for the Employer
Even if no law specifically imposes a legal duty on employers to protect employees from psychological harm on the job, it's still in the employer's best interest to do everything it reasonably can to protect its employees. With healthier employees, there's lower absenteeism and turnover, as well as more productive workers—a win-win proposition for all.