We all thought 2020 was an eventful year but it turns out that was just the start; 2021 had its fair share of surprises and noteworthy news stories. As we head into 2022, it looks we're in for another interesting year in terms of employment law. Below are some of the potential trends, stories, and questions to look out for in 2022.
Changes to Remote Work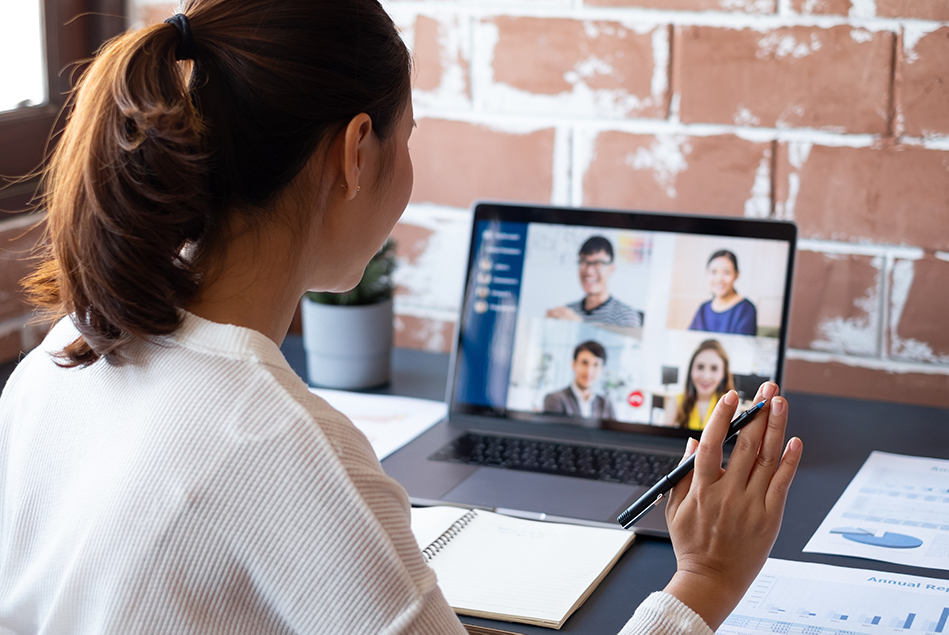 One of the biggest changes to the labor sector due to the coronavirus is the dramatic increase in telecommuting. Working from home might even be part of the "new normal" after the coronavirus is no longer a pandemic. This will hopefully lead to a net positive for workers, but if not implemented properly, remote work could lead to its own set of problems for employees.
One potential problem is that employees could work more hours. Whether it's trying to prove their productivity to their superiors, the desire for professional advancement, or the blurring between personal and work time, it's easy to clock more hours at home than in the office.
A second issue could be employers spying on or monitoring their at-home workers. Despite evidence suggesting that employees who work from home are just as productive (if not more productive) as their office counterparts, many employers still want to monitor the work of their remote employees.
A third unfortunate trend in 2022 could include remote workers getting placed on a separate track as their office colleagues. This "remote worker track" could lead to fewer opportunities for professional advancement. There are several potential reasons to explain why this could occur, such as proximity bias, employers' continued belief that people who work from home are lazier than their in-office counterparts, and remote workers' greater difficulty in noticing they're the victim of workplace discrimination.
Despite the possible pitfalls of working from home, a more positive trend we could see in 2022 is employers and employees reaching an "asynchronous work bargain." This is the idea that remote work includes not just working from home, but having a flexible schedule. So employees still get in their 40 hours per week, except these hours could come at on schedules that work best for the employees.
For example, the office worker at a particular job might work Monday through Friday, from 9 am to 5 pm. But a remote worker of the same employer with an asynchronous schedule might work from 7 am to 3 pm on Monday, 12 pm to 8 pm on Tuesday, 7 am to 11 am, and 2 pm to 6 pm on Wednesday, and so on. The remote employee is therefore working asynchronously with the office, but still getting their required tasks done.
This may not work all the time or for all types of jobs. It's a give-and-take that could give employers the ability to ask employees to work on last-minute projects or take on additional responsibilities, yet help avoids work creep and still maintain a work-life balance. The asynchronous work bargain would help employees take full advantage of working from home and avoid some of its potential pitfalls.
U.S. Supreme Court Employment Law Cases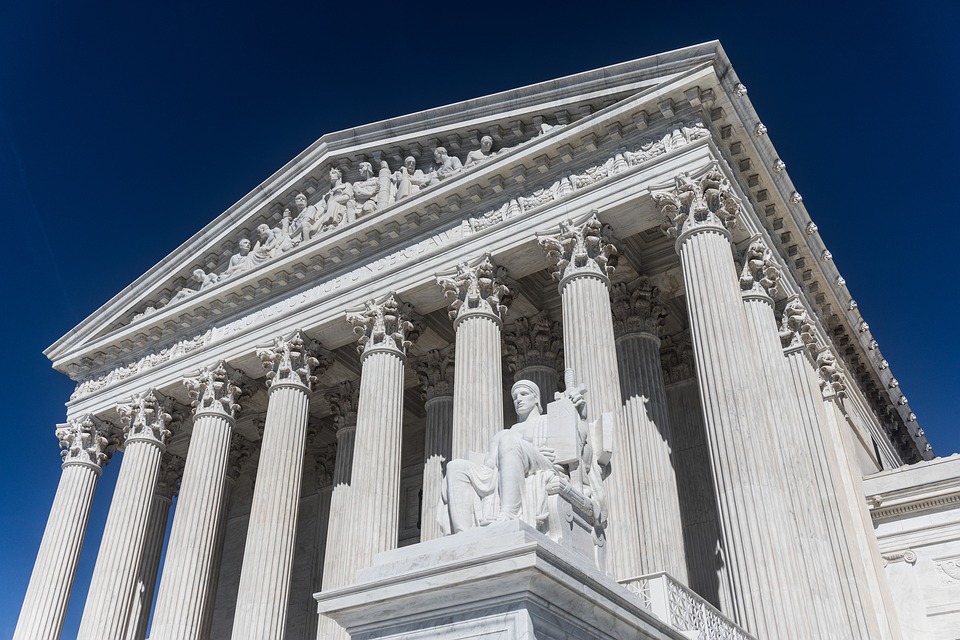 While gun and abortion rights are getting all the headlines, the U.S. Supreme Court still has many other cases on its docket, including a few involving employment law. Its current term began in October of 2021 and will end in June or July 2022. During this period, we should see the U.S. Supreme Court hand down a few decisions concerning the employer's right to compel arbitration and employee rights under the Uniformed Services Employment and Reemployment Rights Act (USERRA). Three notable cases include:
Morgan v. Sundance, Inc.: An employee brought a wage claim against her employer under the Fair Labor Standards Act of 1938 (FLSA). However, it wasn't until litigation had begun that the employer tried to exercise its contractual right to compel the employee to resolve the issue with arbitration. The issue is whether the employer waived its right to force the employee to arbitrate the FLSA claim.
Viking River Cruises, Inc. v. Moriana: An employee (on behalf of herself and similarly situated employees) sued her employer for various labor code violations under California law. Because the employee agreed to arbitrate any employment disputes against the employer with individual arbitration, the employer tried to exercise this right by referencing the U.S. Supreme Court case, Epic Systems Corp. v. Lewis. However, the California Supreme Court previously ruled that employers can't enforce arbitration agreements that restrict an employee's right to bring representative actions under California law.
Torres v. Texas Department of Public Safety: The employee was a state trooper who was also in the U.S. Army Reserve. He was called to serve and deployed in Iraq in 2007, but during his service, he suffered a lung injury. So when he returned from military duty in 2008, he could no longer work as a state trooper. Therefore, the employee requested a different position, but his employer refused and the employee resigned. The employee sued his employer under the USERRA and claimed his employer should have offered him a different position to accommodate his disability. His employer claims it can't be sued under USERRA due to sovereign immunity.
Coronavirus Workplace Vaccine Mandates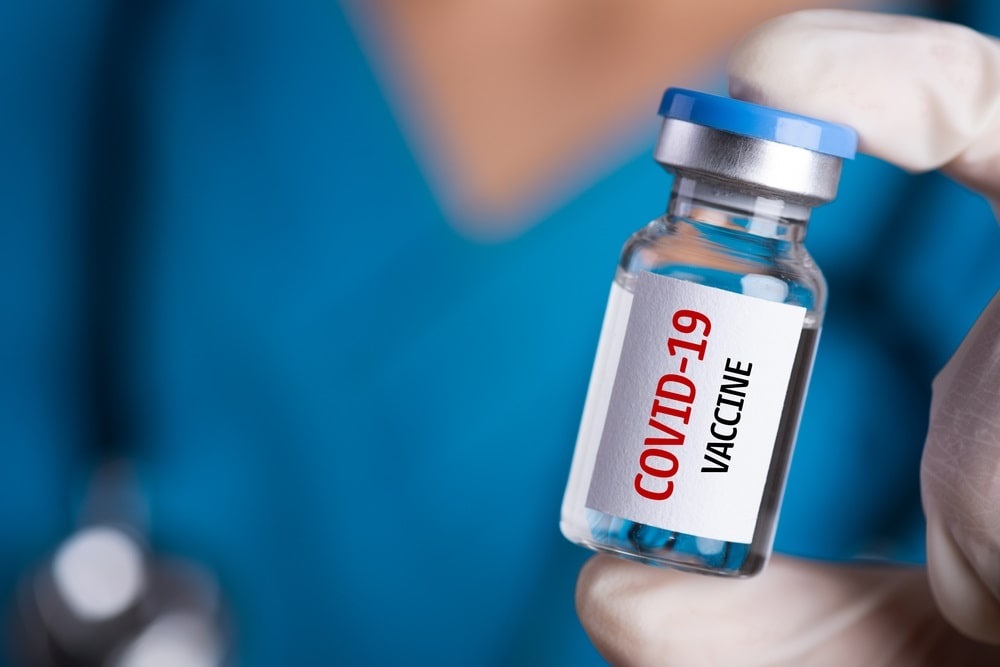 The Biden administration has pushed for workplace coronavirus vaccine mandates for various worker groups, including private-sector workers (working for employers with 100 or more employees), government health care employees,  federal employees and federal contractors.
On January 7, 2022 the U.S. Supreme Court will hear oral arguments for two legal challenges concerning mandates for government health care workers and private-sector employees. It's unclear how the Court will rule because they tend to uphold vaccination requirements. However, given the conservative makeup of the Court, it wouldn't be surprising for the Court to strike down these mandates under the reasoning that the federal agencies that imposed the mandates exceeded their legal authority.
Worker Misclassification of Independent Contractors
The issue of misclassifying employees as independent contractors is a constant concern. To help deal with it, some states have taken action to clarify the issue.
The most notable example is California with its Assembly Bill 5 (AB 5), which codified the ABC Test. But in November 2020, California's voters approved Proposition 22, which essentially created an exception to AB 5 for certain types of workers, such as those working for "gig economy" companies.  But in August 2021, a CA trial court struck down the law and an appeal is expected.
How this issue turns out is of great interest to companies like Uber that rely heavily on independent contractors for their workforce. It's also of interest to states that have followed California and applied the ABC Test for worker classification in certain contexts, such as Maryland, Illinois, New York, and Washington, D.C.
Long COVID
With more coronavirus infections thanks to viral mutations like Omicron, Long COVID is an increasing possibility for many workers. One of the trends we might see in 2022 is more employees suffering from disability discrimination or being refused reasonable accommodations due to long-haul COVID.
The National Labor Relations Board
The National Labor Relations Board (NLRB) focuses on enforcing laws, such as the National Labor Relations Act of 1935 (NLRA), that relate to unfair labor practices and union rights. The NLRB currently has five members, with three of them originally nominated by Democratic Presidents. There's also a new General Counsel at the NLRB who was nominated by President Biden.
With this new Democratic majority, it's expected that the NLRB will issue fewer pro-management decisions when deciding cases alleging violations of the NLRA.
The Worker Shortage
The labor shortage will exist into 2022, but we might see some patterns starting to emerge. For example, with increased bargaining power, employees are more willing to quit. Depending on how and why employees quit, their departure could leave a bad impression and/or negative feelings with their employers. This could lead to a few employers blackballing their former employees in an attempt to interfere with their future job prospects.
Depending on the circumstances surrounding the resignation, such blacklisting could constitute unlawful post-employment retaliation. It could also qualify as tortious inference with prospective contractual relations.
The worker shortage could also affect how salary negotiations take place between employers and prospective employees. Before the coronavirus pandemic, many states, such as Massachusetts, were prohibiting employers from asking about a job applicant's salary history.
One of the goals of salary history bans was to combat the gender pay gap by stopping the cycle of underpaying workers because they were underpaid in a previous job. Because of these new laws, employers had to stop asking for this information. But greater leverage in favor of the job applicant means employers will be incentivized to take a different approach to discuss compensation.
Instead of asking a job applicant, "how much did you make in your previous job?" the employer might now ask, "what are your salary requirements for this new position?" This is an improvement for job seekers, but still not ideal. This is because it forces the job applicant to take the first step in providing a salary number.
Ask for too much and they risk not getting a job offer. Ask for too little and they risk getting underpaid. And no matter what they say, they will always second guess themselves.
In an attempt to improve their ability to attract the best workers, employers could go further and begin salary negotiations by providing a number and asking the job applicant if that's acceptable. The prospective employee now has the option to either accept the initial offer or try to negotiate further, a privilege traditionally enjoyed by employers. 
Bottom Line
A lot of changes could come in 2022, but it looks like there are several opportunities for many of these trends and developments to benefit workers.
---