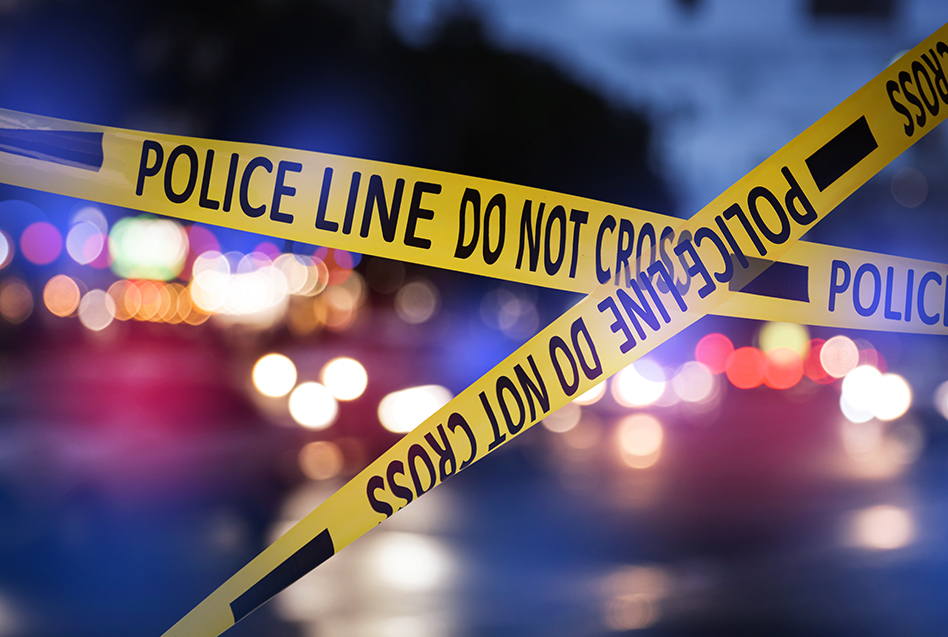 On May 26, 2021, the United States experienced yet another mass shooting. This time, it occurred at the Santa Clara Valley Transportation Authority in San Jose, California. According to Gun Violence Archive, this was just one of the more than 230 mass shooting events in the United States in 2021.
Unfortunately, workplace shootings are nothing new. One of the most infamous occurred back in 1986 at an Edmond, Oklahoma post office which resulted in 15 fatalities (including the shooter).
When these tragedies occur, what employment-related rights do the victims of workplace shootings have? The precise answer will depend on a plethora of factors, such as where it occurs, injuries sustained, the motivation of the shooter and the kind of relief sought by the worker.
Tort Law Remedies
One of the biggest legal remedies available to victims of a workplace shooting is bringing a personal injury lawsuit against the shooter, the employer or any other potentially responsible parties. For example, in addition to suing the shooter and the employer, the employee might sue the private security firm hired by the employer to protect the workplace.
In a person injury civil suit against a shooter, potential causes of action from the employee include:
Assault
Battery
Intentional infliction of emotional distress
Suing the employer for personal injuries what do isotretinoin accutane will usually be far more difficult. That's because of workers' compensation laws.
In the majority of workplace shooting scenarios, an employee's suit against an employer will rely on one or more negligence-based claims. For instance, the employee might allege that the law required the employer to do more to keep the workplace safe. But when the employer did not comply with these requirements, it resulted in a breach of legal duty which caused the employee's injuries.
But if the employee's injuries are compensable through workers' compensation, then the employer will generally be immune from a tort suit from the employee. There are exceptions to this rule, such as the employer not carrying workers' compensation insurance or it was the employer's intentional conduct that directly caused the plaintiff's injuries.
Workers' Compensation
When it comes to obtaining relief from the employer, filing a workers' compensation claim might be the primary avenue of recovery. With the help of workers' compensation, employees can recover money to replace lost income and pay for medical bills due to work-related injuries.
The work-related requirement is important in workplace shootings because many of them aren't actually related to work. If the shooter's motivation was that he had a personal disagreement with a few coworkers, then any injuries stemming from that shooting aren't likely to be considered work-related.
But if the shooting occurs because human resources tells an employee that they have been fired and the employee seeks revenge by shooting people at work, then any resulting injuries may be covered by workers' compensation.
Discrimination Protections and Accommodations
An employee injured from the shooting may be eligible for a variety of rights and protections under federal and state law.
First, there's the Americans with Disabilities Act of 1990 (ADA). The ADA prohibits employers from discriminating against employees based on their ADA-recognized disability. These protections apply even if the disability is the result of an injury due to a workplace shooting.
The ADA also requires eligible employers to provide reasonable accommodations to employees who have disabilities that are recognized by the ADA. A reasonable accommodation can include a change in the employer's policy, an adjustment of the employee's work environment or a modification of the employee's job duties.
An accommodation is reasonable if it does not place an undue burden on the employer. An accommodation places an undue burden on the employer if it's very expensive or difficult to provide for the employee.
Second, there's the Family and Medical Leave Act (FMLA). This law gives eligible employees the right to take protected leave for a qualified medical reason. Qualified medical reasons can include recovering from a "serious health condition." This could potentially include medical treatment for a gunshot wound or other mental health struggle that is the result of the shooting, like depression or PTSD.
Third, numerous laws bar employers from retaliating against employees for engaging in protected activities. There isn't a single law that protects all employees from all forms of retaliation. Instead, many laws provide certain legal rights but include provisions that protect individuals from retaliation for exercising those rights.
A great example at the federal level is the Occupational Safety and Health Act of 1970 (OSH Act). The OSH Act created the Occupational Safety and Health Administration (OSHA) and outlines legal requirements concerning workplace safety. It's OSHA's task to create "standards," which are regulations that give employers a detailed explanation of what they must legally do to maintain a safe workplace.
Imagine an employee files a complaint with OSHA about an unsafe working condition they believed contributed to the workplace shooting. The employer finds out about that and fires the employee in retaliation.
Section 11(c) of the OSH Act prohibits that retaliation and the employee could potentially recover back pay, emotional distress damages, punitive damages and other forms of non-monetary relief (like getting the employee's old job back).
This retaliation claim could still exist even if the underlying allegations turn out to be nonactionable. There is a high probability of this given the lack of OSHA standards concerning workplace shootings. However, a possible exception could apply, which we'll touch on later in this article.
There may also be state laws that protect employees from retaliation. In New Jersey, there's the Conscientious Employee Protection Act (CEPA). This law would prohibit employers from retaliating against employees in a multitude of situations, such as testifying as a witness in a coworker's shooting-related lawsuit against the employer or in a government inquiry into the shooting.
Workplace Safety Laws, Rules or Regulations
As discussed previously, the OSH Act is the primary legal source for telling employers what they need to do to keep their workplaces safe. But there is no current standard in place relating to occupational violence, including workplace shootings.
This doesn't mean that the employer can do anything it wants and avoid violating the OSH Act. There is a "catchall" in Section 5(a)(1) of the OSH Act. Often referred to as the "General Duties Clause," it requires that employers:
"[S]hall furnish to each of his employees employment and a place of employment which are free from recognized hazards that are causing or are likely to cause death or serious physical harm to his employees…"
In most workplace shootings, it'll probably be difficult to successfully argue that the employer breached this General Duties Clause. But in extreme cases, it could come into play
Perhaps in the weeks leading up to the incident, an employee was sending coworkers threatening emails telling them he was going to kill them all very soon. On top of that, this employee was openly carrying his gun in the office. Yet despite numerous complaints about these behaviors, the employer ignored the obvious warnings and took no action to increase security in the workplace. Instead, the employer could have:
Worked on a workplace violence prevention program.
Fired the employee.
Installed special alarms, security cameras and/or panic buttons.
Rearranged the layout of the office to make it easier for employees to escape a mass shooting event.
Hired security to patrol the workplace.
Created a liaison with local law enforcement.
Obtained a restraining order against the problem employee (Illinois has a special restraining order for these types of situations).
The OSH Act establishes a minimum level of workplace safety. This allows states to create their own standards to further increase workplace safety. Washington State has done this for those working at late-night retail businesses.
For example, subject to specific exceptions, any retail business that operates between the hours of 11:00 pm and 6:00 am must:
These legal requirements are designed to protect employees from danger by deterring criminal behavior, such as a robbery that would lead to a shooting.
Bottom Line
When it comes to employment rights as they relate to workplace violence and shootings, there aren't many laws that are directly on point. And the ones that are will normally exist at the state level. However, when dealing with the injuries from a shooting that occurs at work, there are several state and federal laws that can protect an employee's ability to get the help they need or take action to make the workplace a safer place.