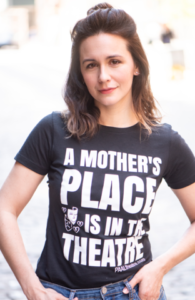 Founder - Parent-Artist Advocacy League
Rachel Spencer Hewitt received her MFA in acting from the Yale School of
Drama. Her credits include Broadway, off-Broadway and regional theatre. She
is mom of 2 children, a 4 year old and a 2 year old, the Founder and
Executive Director of The National Organization for Individual Caregivers
in Institutional Support, and the Founder of the Parent-Artist Advocacy
League (PAAL) for the performing arts.